Welcome to the Online Silver Shield Guide 
  Research all designs initially released by year

  See all releases so far

  Follow on twitter @shieldguide to be alerted to new designs
Get this and lots more from the published guide below, to 

use as a handy reference, and to show others.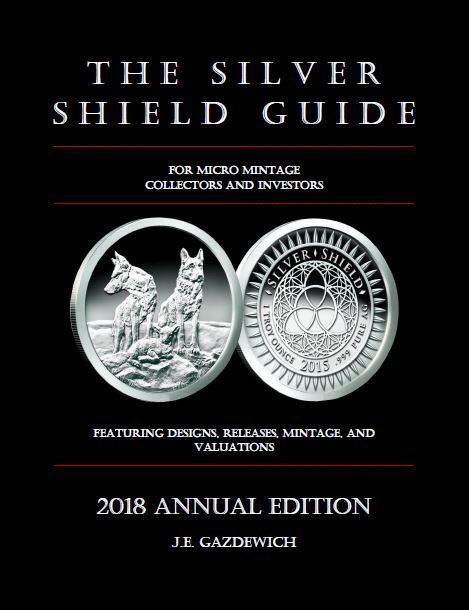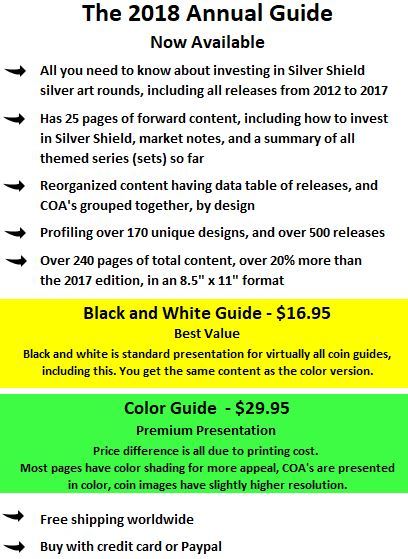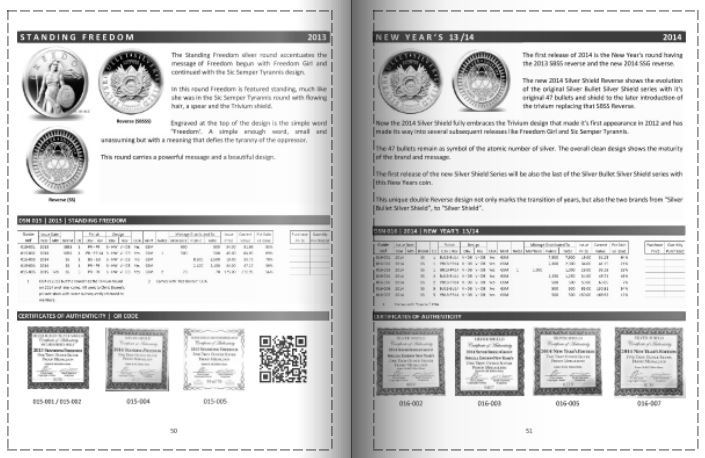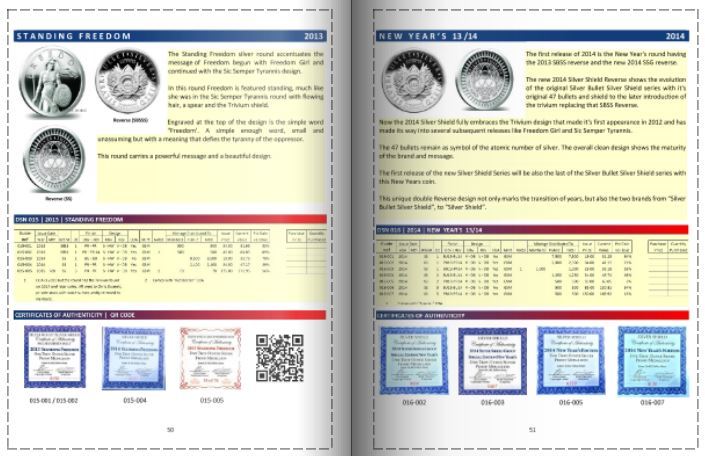 These low-resolution digital proof images are presented only to compare the black and white and color versions. The dashed lines outlining each page, and the shading in the middle, do not appear in the published guides. 
See a review of this guide as profiled on Chris Duane's

TruthNeverTold channel on YouTube.
 

 Join The Silver Shield Group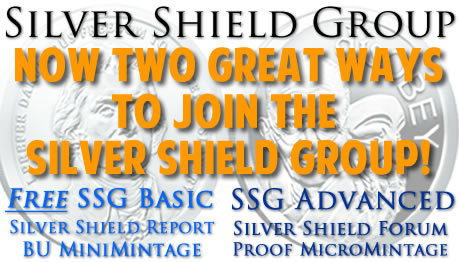 Click this image to visit Chris Duane's Silver Shield website to join the Silver Shield Group as a Basic (free) or Advanced member.
​​

COPYRIGHT  2018   |   J.E. Gazdewich